ONLINE EVENT – Register today!
Why have over 11,000 leaders chosen the Masters Certificate in Project Management?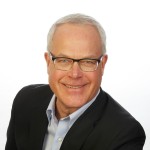 One of the most popular project management certificate programs. Now graduating over 1,000 participants per year in North America. Join National Program Director David Barrett online to learn more about one of SEEC's most popular programs and how it can advance your career as a project management professional.